Barre Classes in Portland, OR
Bethany Athletic Club has state-of-the-art Barre equipment and skilled instructors that welcome any level of fitness
Barre is a hybrid workout class unlike any other. Combining pilates, dance, yoga, and strength agility training, the isometric movements our highly trained instructors incorporate help you hyper-focus on specific muscle groups so you tighten and tone those more difficult areas!
Barre class might actually push you to your limits, but yields a high return— you can expect to gain a lot by jumping head-first into your class. By regularly challenging your body during barre class, you'll begin to notice improved muscle definition, greater flexibility, and better posture.
Barre classes are inspired by ballet, but you don't have to have any skills to successfully attend class. That being said, you may not be familiar with the terms used in class. Keep tuned into everything the instructor says so you don't miss out on the names of the exercises you're doing and the instructions.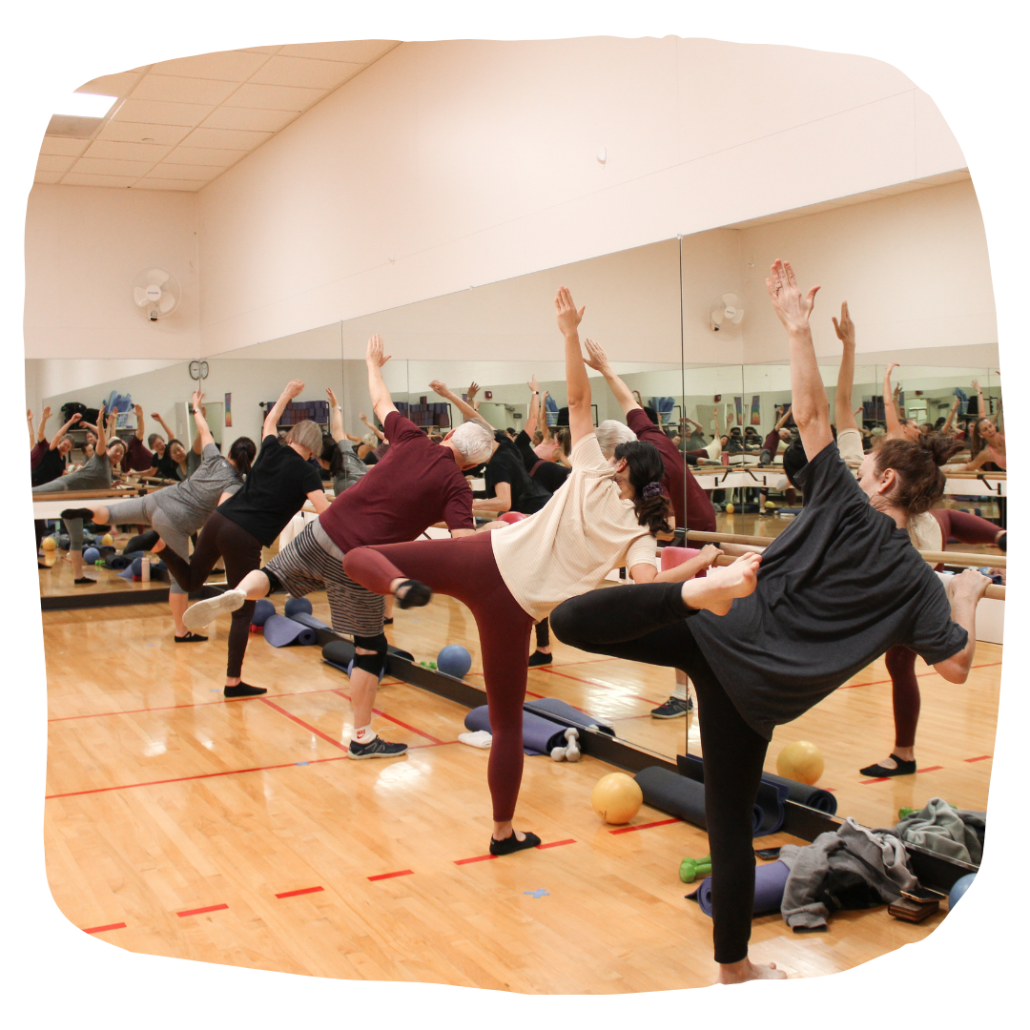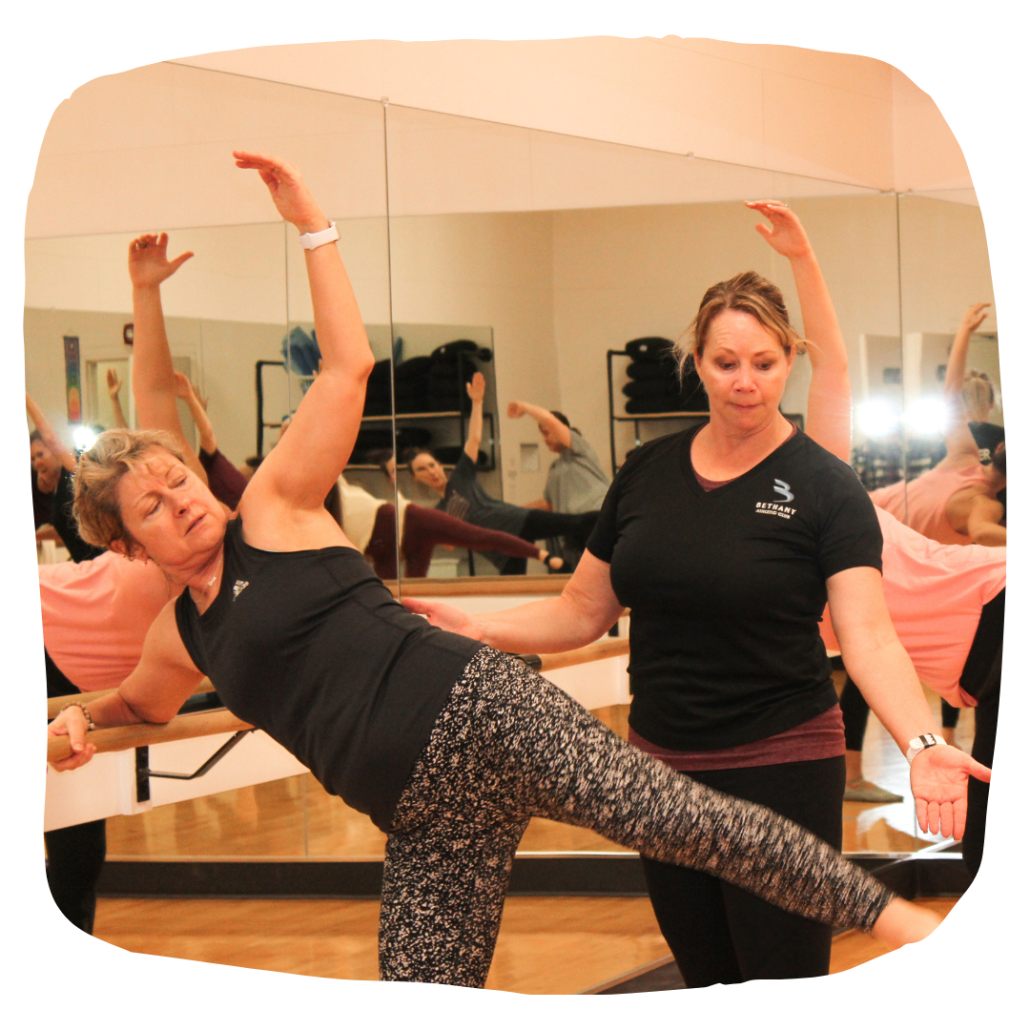 Barre Classes at Bethany Athletic Club
Our most popular membership plans at Bethany Athletic Club are our Family Memberships.
We also offer individual and couple's Memberships. Please call us today at 971-297-3423 for details!
Standard Family Membership
$15 for 3 Hours of Childcare

Standard Pricing for Swimming & Personal Training Packages
Premium Family Membership
Free Access to select Kid Central Events

10% off Swimming & Personal Training Packages.