Bethany Athletic Club Aquatics Center
Welcome to the Best Portland Gym with a Pool!
Whether you're trying to learn the life skill of swimming, challenge your current lap time, or gain the better flexibility and muscle tone that a regular swimming regiment brings to your life, the Bethany Athletic Club Aquatics Program is designed for the love of swimming.


Swimming Lessons In West Portland
The Bethany Athletic Club Aquatics Department is wholeheartedly devoted to providing a fun atmosphere for children and adults alike to develop swimming skills in our community. Bethany Athletic Club offers both children's swimming lessons and adult swim lessons.
The Bethany Athletic Club Aquatics program holds the core belief that swimming is a valuable lifetime skill as well as a great workout.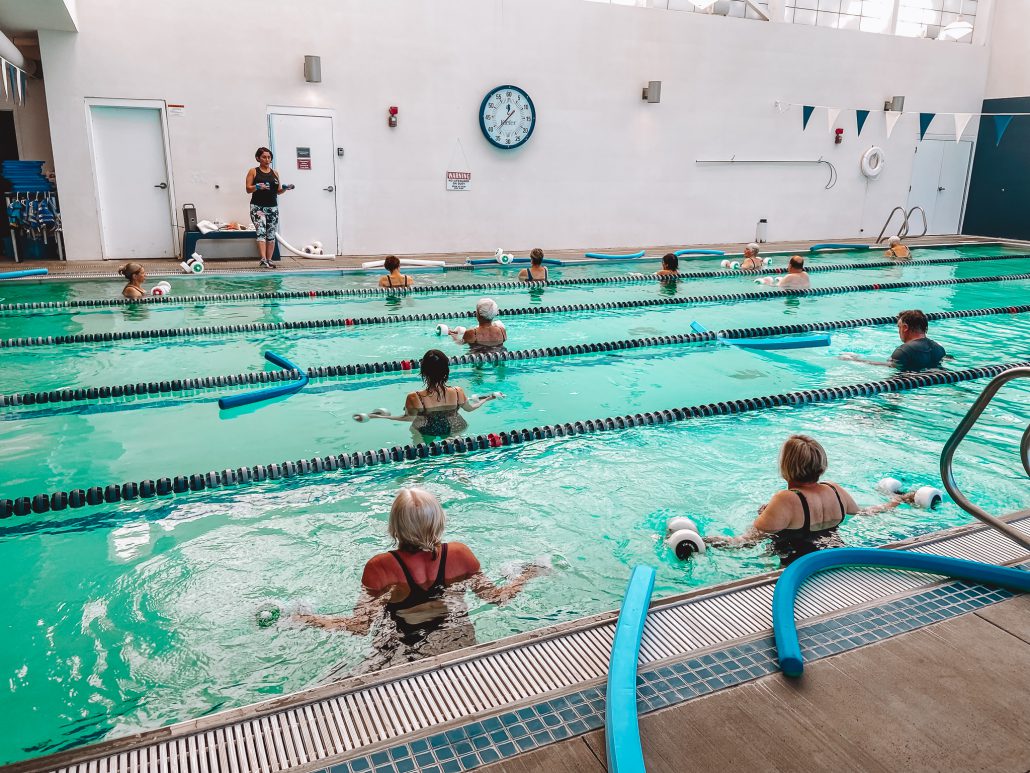 We've Got What You're Looking For.
We are committed to fostering success both in the pool and in life through a fun, strong team environment by teaching dedication and a love for the sport through education and hard work. The Waves Swim Club is a USA Swimming certified competitive swim team operating out of Bethany Athletic Club.
Lap Swimming in Portland, Oregon
The Bethany Athletic Club Aquatics Center encourages our members to incorporate swim into their daily lives; we have swim lanes open daily!
As of March 1st, 2022 pool lane reservations have been discontinued. Lap swim is ran on a first come, first served basis. Please find our pool schedule below. 
Bethany Athletic Club Pool Schedule
Open and Lap Swimming Lane Hours
Lanes 1 & 2 are reserved for swim lesson at ALL times. If lanes are not being used by swim instructors, they are used for open swim.
Lanes 4 & 5 are reserved Monday – Friday for Waves Swim team only.
Lanes 1-5 are used during Aqua Fitness Class Monday, Wednesday, and Friday.
Lanes with 1 or 2 swimmers may "Line Swim" back and forth. Lanes with 3 or more must circle swim.
Lane Speeds:
Lane 1 – Slow
Lane 2 – Medium
Lane 3 – Fast
Lane 4 – Medium
Lane 5 – Slow