Sign up for Kid's Summer & Day Camps Now
Our One-Day Camps are designed for kids ages 5-12. The camps are on Monday-Friday from 8 AM – 5 PM, offering an extended care option for an additional fee.
Members $55 per day
Non-members $75 per day
Extended Care Options
Early Bird 7:00 AM drop-off I $7 per day
After-Care 6:00 PM pick-up I $7 per day

We provide two snacks a day with an option to bring a lunch from home or purchasing one of the lunches served at the Bistro.
why is day camp important?
Our Kids Day Camps provides a structured opportunity for children to grow and allowing kids to become independent and self-confident. Giving children time away from their parents to be on their own allows for a chance to make their own decisions and develop a sense of identity. It will help get children out of their comfort zone, explore their interests and discover their strengths and weaknesses. 
Day camps include a variety of activities and fun learning experiences that give children a chance to socialize, interact and make new friends. Improving their social skills will help build stronger relationships with peers and feel more comfortable making new friends. 
Within the camp setting, your child will return with greater independence and a stronger sense of identity. New skills are developed, new friendships are created and memories they will cherish forever. The benefits of day camps are endless and can last a lifetime.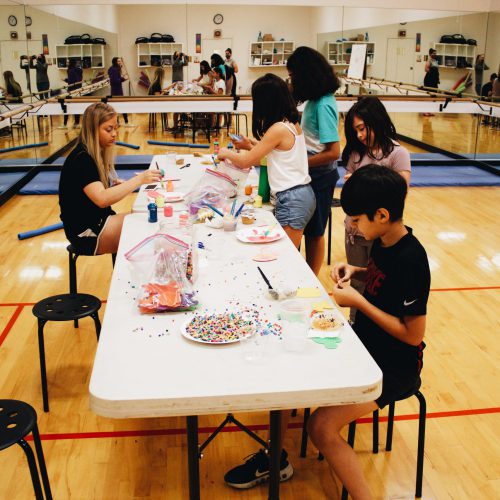 activities available during kid's day and summer camps:
Arts & Crafts 

Games 

Exercise 

and other fun activities!

 
Each week is never the same, we will visit and explore places for walks and nature adventures to places such as Adventure Pirate Park, and more!
All day camp staff members are First Aid/CPR certified and many are experienced lifeguards. It is important to us that we hire highly skilled and energetic team members who have a passion for kids and truly love working with them. They are chosen through intensive interviews and background checks.  It is our priority to care for your child and provide a safe environment – physically and emotionally.